Save time building your reading resources with this reading center starter kit for K – 3rd classrooms! Keep reading to see how this versatile kit may be used.
This post contains affiliate links.
The Value of Reading Centers in the K – 3rd Classroom
My classroom's reading center plays a major role in my kiddos' literacy development. I'm sure you agree that reading centers are such a valuable addition to any elementary classroom. Not only do they provide a quick reference guide and opportunity for students, but they are a wonderful way to focus on improving specific skills… and to foster independence at the same time!
I like that my classroom's reading center can be used by individual students or with small groups. They are also a great way to start or end a class period.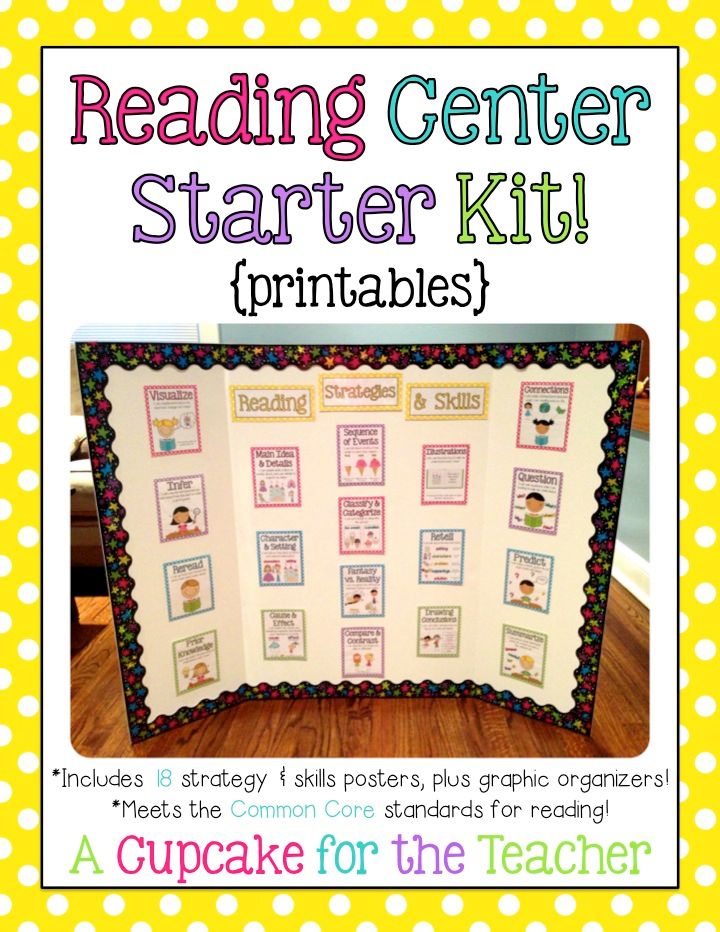 The Reading Center Starter Kit
I *finally* put together a reading center starter kit! It's been in my head ever since I made my writing center starter kit almost one year ago. With a little push from a friend, I got to work on it… and I LOVE the result!
My goal was to make setting up a reading center quick and easy. If you are creating a reading center for the first time, my starter kit is here to help you get up and running.
Reading Skills Title Cards
Versatility is key. Not all classrooms are the same in size or design, so I designed this center to be portable, short-term, or a permanent part of the elementary classroom. 
This kit includes title cards that list each reading skill individually. They can be assembled on a portable, tri-fold board to save space. I like this idea because if I want to make the reading center available on a specific day of the week, I can easily set it up and store it the rest of the time.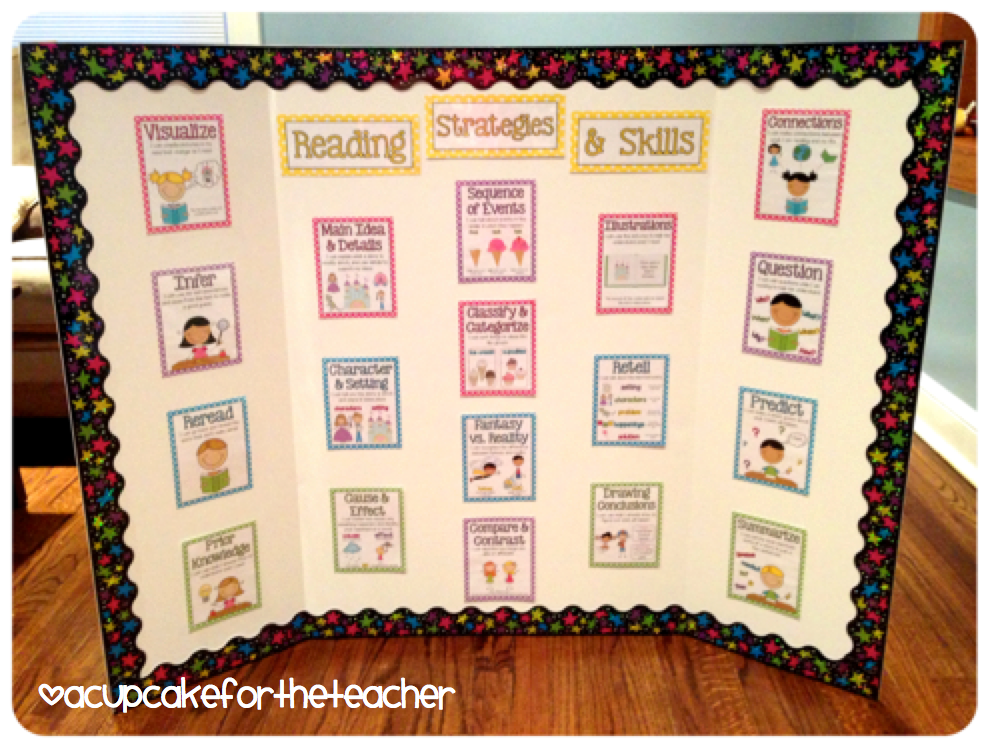 Reading Skills Posters
If you have room for a bulletin board reference wall, the posters and headers can be arranged on one. Or if your bulletin board is smaller, you can certainly use the title cards instead. This is great if you have the dedicated space available so that students can reference the wall at any moment during their class time.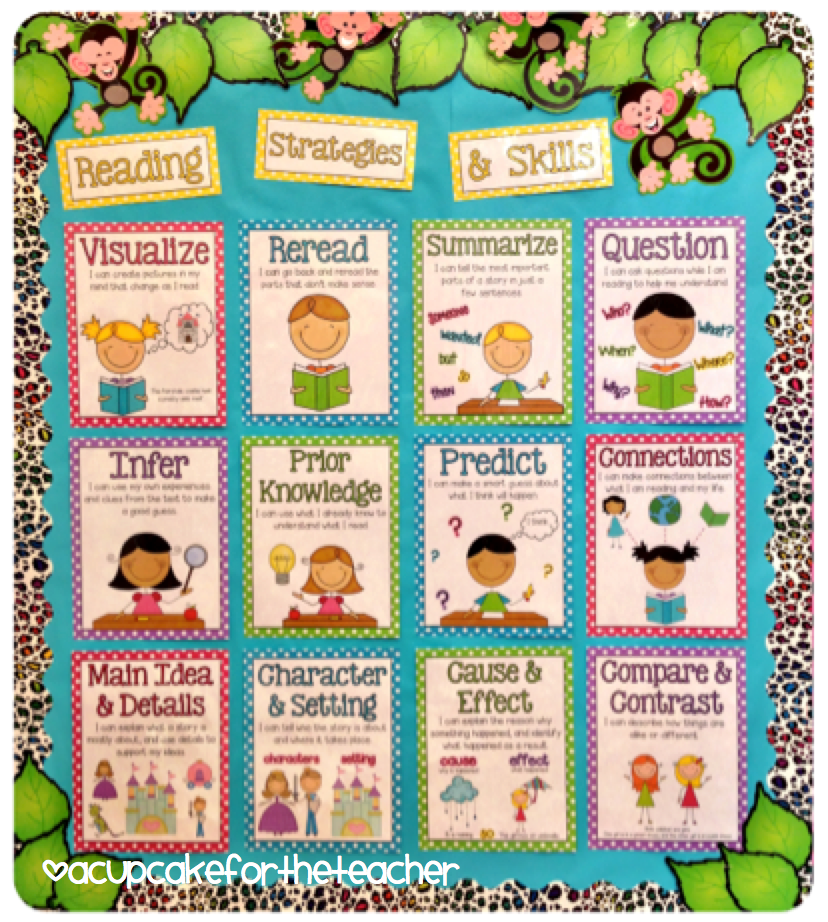 Or why not use it as a binder reference?! Just slip the posters into sheet protectors, pop 'em in a binder, and set it out for kiddos to grab when needed!
Here's a close-up of four of the *18* strategy and skills posters included in my starter kit: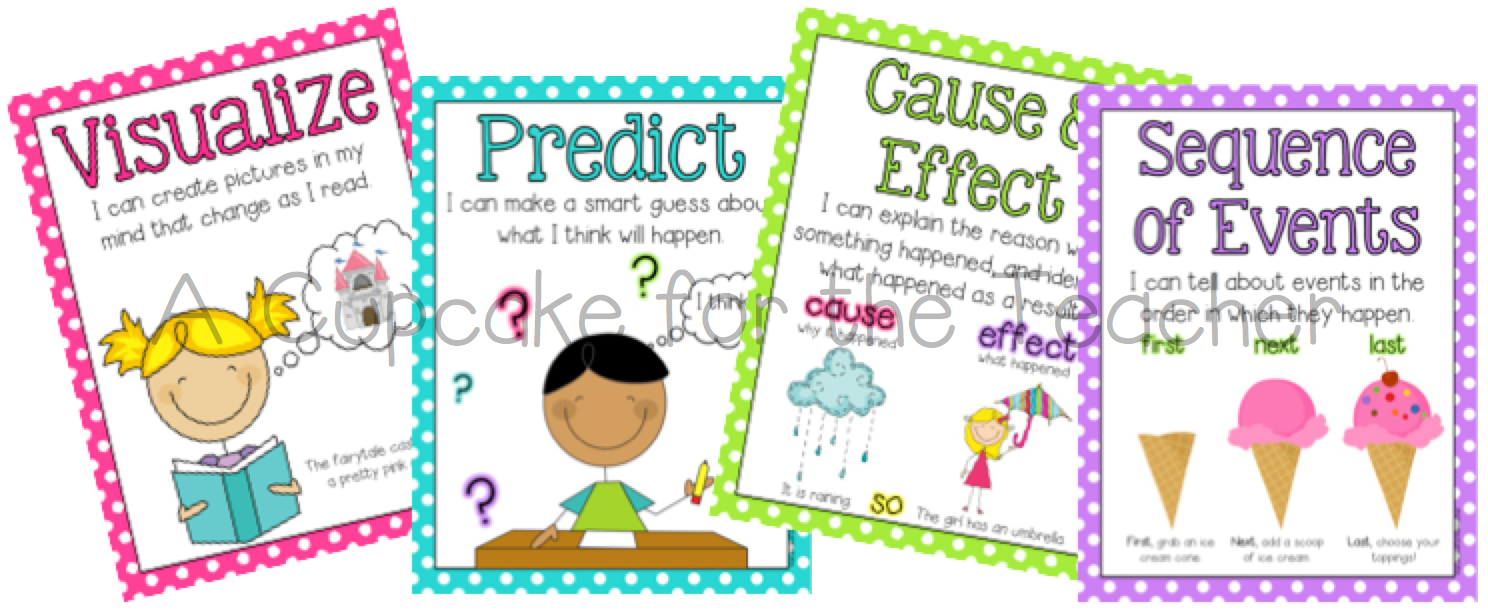 The poster reading topics include:
visualize, 

reread, 

question, 

summarize, 

make connections, 

predictions, 

inferences, 

prior knowledge, 

main idea & details, 

retell, 

compare & contrast, 

cause & effect, 

classify & categorize, 

fantasy vs. reality, 

sequence of events, 

drawing conclusions, 

illustrations, 

character & setting
Reading Skills Practice Worksheets
I also included graphic organizers for each of the 18 posters.  Some posters/skills have more than one worksheet option. You can keep blank copies ready for students to complete as a class, or assign them individually for differentiated learning. 
Here are a few examples: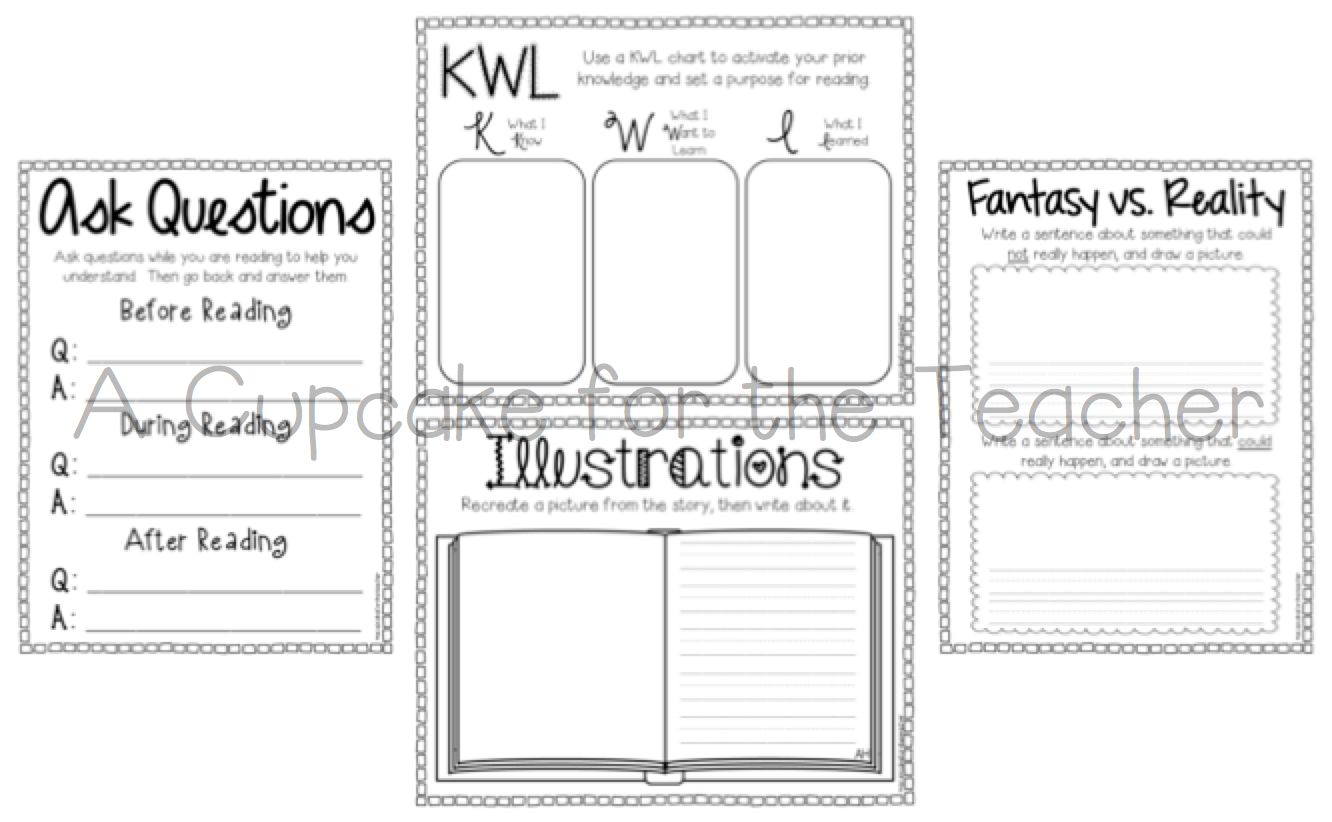 What You'll Need
Depending on how you plan to display the posters or title cards and use this reading center starter kit in your classroom, I suggest using the following supplies:
Download Your Copy Today!
I hope you're as excited about this one as I am!! To grab your pack, or to learn more, head over to my TpT shop. If you DL the preview, you can get a great look at what's included.
I'd LOVE to hear what you think!!
Other Posts You May Enjoy