I'm SO excited about this post for two reasons:
I finally made something I've had in the back of my mind for months
, *and* I'm hosting a giveaway!! 1261 followers, what??! 🙂
The first stop on today's post is my new writing center!! I have seriously been wanting to make one of these for the longest time… well, I finally did it!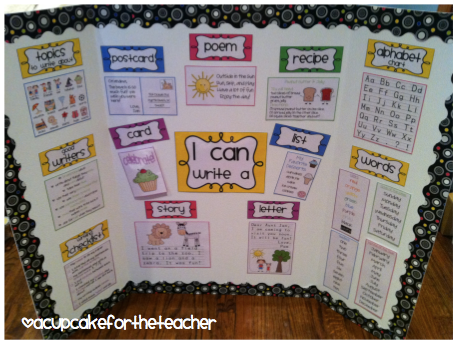 I absolutely *love* the way it turned out!!! I can't wait to introduce writing with it next year!
I
n the middle I put "I can write" cards and examples for a postcard, poem, recipe, card, list, story, and letter:
Here's a close-up of the left side, where I put some reference sheets for my little ones… topics to write about, what good writers do, and a writing checklist.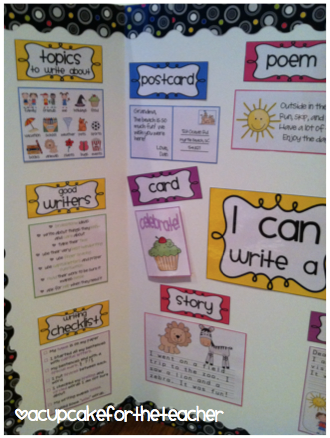 The right side has an alphabet chart and some word lists to use as reference, too.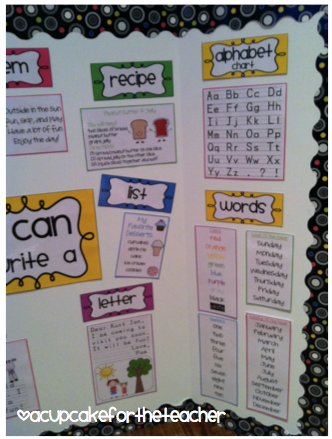 Would you like to make one for your little ones? I put all the label cards, writing examples, and reference sheets in a writing center starter kit, and you can find it in my TpT shop! Please let me know what you think! 😉
I was lucky enough to get my hands on some of
CTP's
new
black and white designer collection
to sample, and give away! I think the colors and patterns are
FAB!! The border I used above is part of the collection, and so is this cute
birthday set
: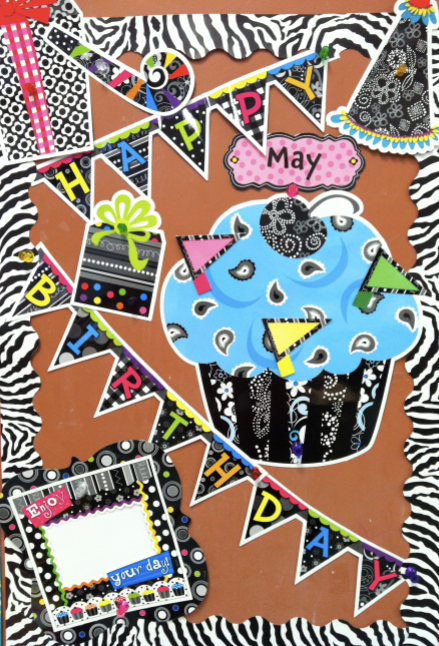 The giant cupcake! The banner! It's just too cute!!
I used coloful magnets to arrange the pieces on my chalkboard.
Have no fear, you can own some of the BW Collection too!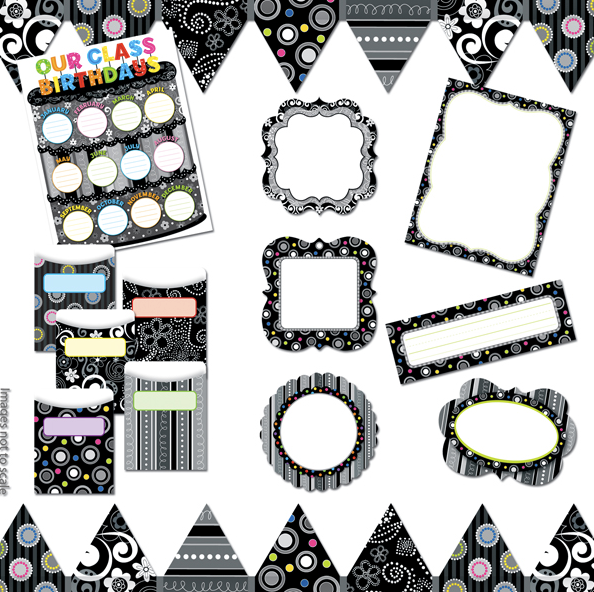 To enter, use this Rafflecopter gadget below!
The giveaway ends on Monday, May 21st. Good luck!