Two years ago {can you believe it?!} I shared a little freebie with you, and now I'm back to share the new and improved version! I gave my popular picture directions a major facelift… now they're pretty 🙂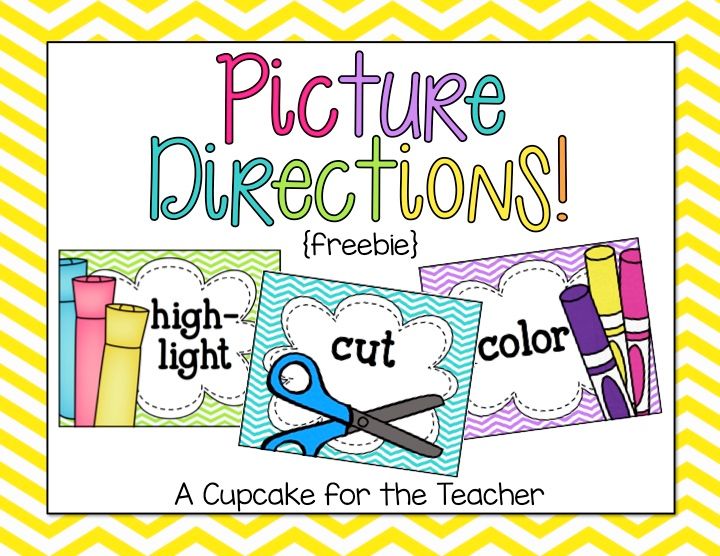 Not only are these cards better lookin' than before, but they now match all of my chevron decor items! They would also look great in any brightly decorated classroom, just saying 😉
While updating, I also included several more cards. I have gotten quite a few requests in these two years asking for extra picture directions, so I added those in too!
I'm having a sale! All items in my store will be discounted 20% today and tomorrow!
Now I have to run… a pretty little girl just woke up, and she wants her mommy!