As the night goes on, I'm feeling better and better. I decided to show you what I made my littles for Valentine's Day! I had heart shaped sharpeners that I never gave out last year, so I thought I'd use them this year: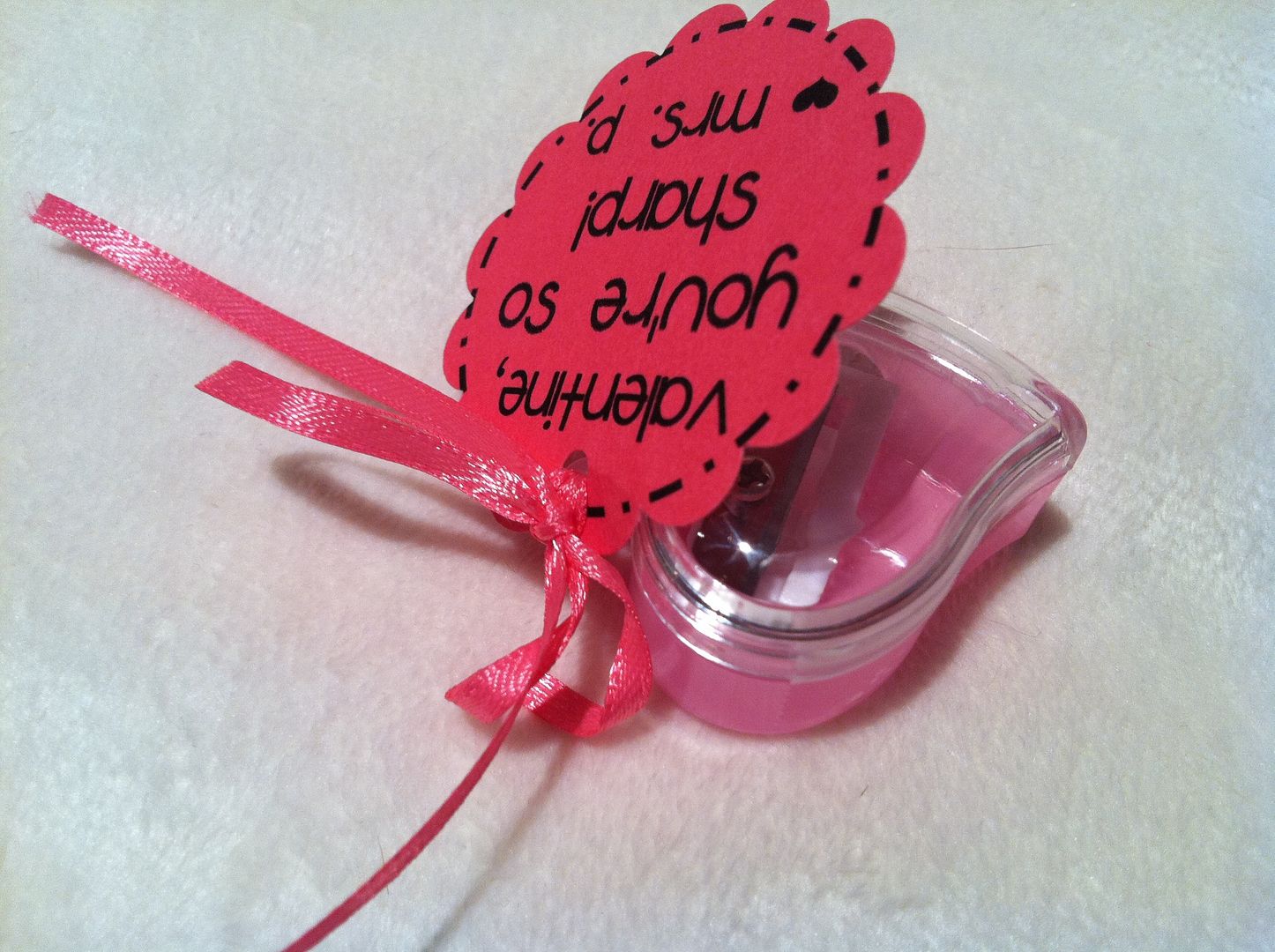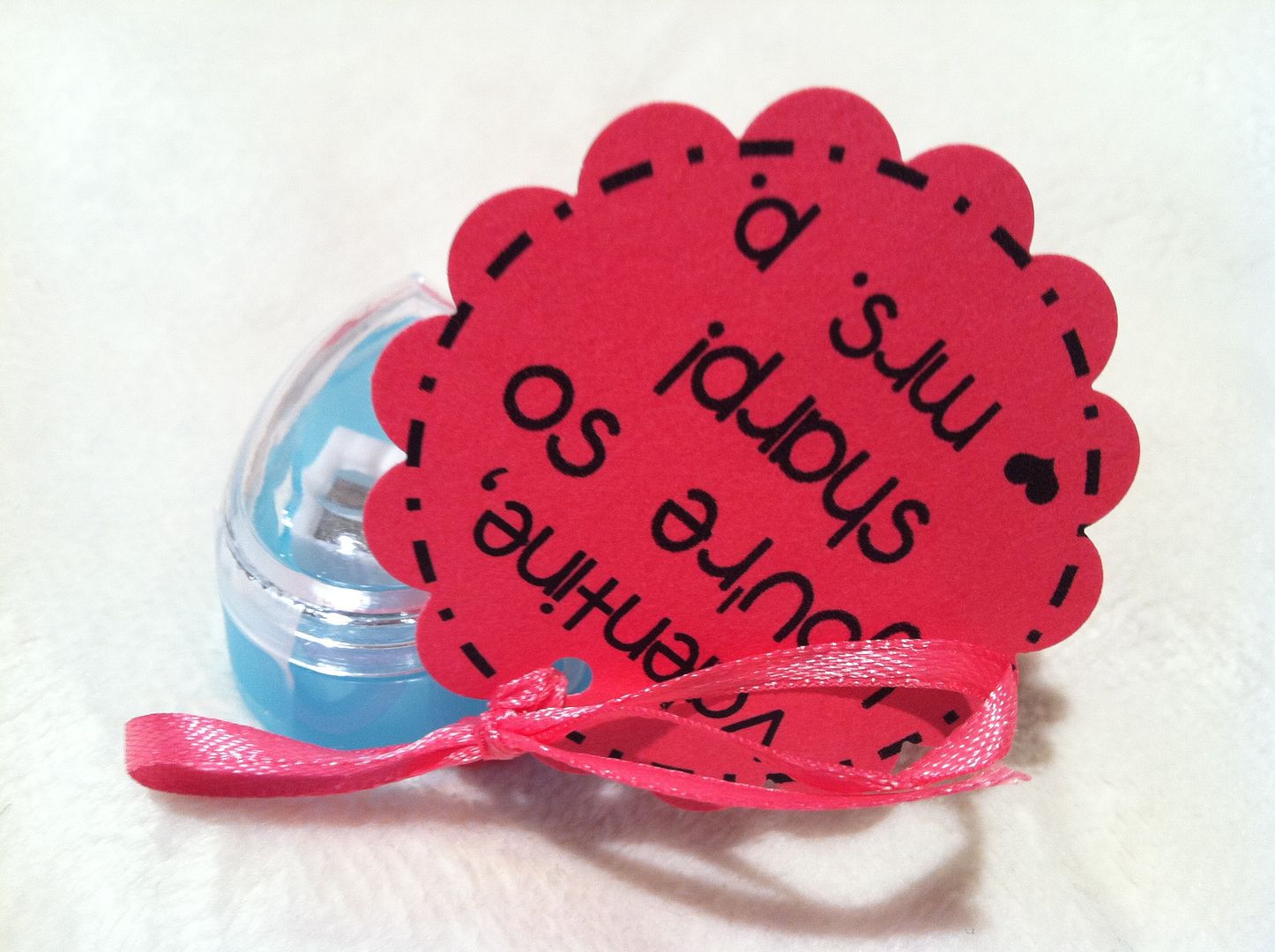 The tag says "Valentine, You're so sharp! ❤ Mrs. P." in my new favorite font, Smiley Monster. It was really simple to make: I made a 1.75″ circle in Word, with a dotted line border. Then I added a text box with my wording. I printed the tags onto colored cardstock, punched them out with a 2″ scallop punch, and tied them with ribbon onto the little loop at the top of the sharpener. Done! 🙂
What did you make your kiddos for Valentine's Day? It's never to early to gather ideas for next year!!